Welcome
Our mission is to make all of our guests feel welcome and beautiful. We strive to provide exceptional service in using natural professional products as well as staying up to date on the latest trends through continuing education.
Your beauty is unstoppable, your confidence unspeakable. Here at Shirley Sei Bella you will experience the art of you. Your stylist will conduct a thorough consultation to assess all of your hair needs before creating a personalized style to suit you and your everyday needs.
Hours & Contact
Tuesday-Thursday: 10 AM - 8 PM
Friday: 10 AM - 2 PM
Saturday: 7AM - 1PM
Sunday & Monday: Closed
980 W. Poe Rd Suite 5
Bowling Green, OH 43402
*Hours may vary by stylist
Services

Coloring, Extensions & Wave Services
Your stylist will continue your consultation to discuss further coloring techniques. Whether you want something dramatic and bold, or classic, youthful color, our team is here to advise you on all aspects of hair coloring. We use the highest quality color lines including ammonia free permanent color.

Haircuts & Styles
Our styling services include a luxurious shampoo and condition, followed by a designer haircut and a complimentary blow dry service, you will also receive advice on a home care regimen to achieve the same look.

Manicures & Pedicures
Experience one of our relaxing pedicures in our quaint, private oasis. Continue your relaxing experience with a lovely manicure by one of our highly qualified stylists.

Men's Serivces
Experience the excellent talent from one of our professional stylists, with a state of the art hair design, followed by a complimentary rejuvenating shampoo.

Hair Treatments
We offer a range of hair treatments, from our smoothing systems to conditioning treatments. Your stylist will use their professional recommendation to assist you in achieving all of your hair needs.

Waxing & Makeup
We offer facial waxing only. Ask your stylist on how to achieve a youthful, full coverage look with our mineral makeup line, Youngblood.
New

Shop our online store and have your favorite products delivered right to your door! shopping_cart
We started our journey in 2011 with the product line Neuma. We wanted to use natural and sustainable products. Our goal in this industry is try our best to leave less of an imprint on our environment by using products that support the longevity of it. We have continued to build our product family with a natural, aloe based product line Eufora; which is also our color line. Their color line offers both low ammonia and ammonia free colors. Both of these lines offer amazing education so our stylist can stay up to date on their product knowledge as well as new trends in color application and and hair designs.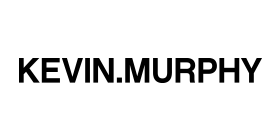 Our makeup line consists of the wonderful products from YoungBlood and LipSense.